by Tim Peterson, Cultural Landscapes Director
As a blanket of snow covers Bears Ears and Grand Staircase-Escalante national monuments, we're grateful that some relief from prolonged drought is in store in 2019. While the landscapes rest and the bears and snakes sleep, there's no repose for the issues surrounding our national monuments.
Ryan Zinke taps out, David Bernhardt steps up
Facing a threat that he must resign or be fired by the end of 2018, Secretary of the Interior Ryan Zinke's ceremonial flag has been lowered, and he has left the building. Zinke leaves behind a legacy of scandal and monumental disrespect for Native American tribes and the public lands he oversaw. What's next for the Interior Department could actually be worse. The president has nominated Deputy Interior Secretary David Bernhardt, a former dirty energy lobbyist, to fill Zinke's shoes. We're remaining vigilant for what could be a tough couple years ahead.
Elections have consequences
For the first time in history, a majority Native American county commission has been seated in San Juan County, Utah, home of Bears Ears National Monument. The new commission has already passed resolutions rescinding the county's previous opposition to Bears Ears and supporting the restoration of monument boundaries. The county will also promptly withdraw from the president's side of the litigation that tribes and the Trust filed to restore Bears Ears. These are historic developments.
Rep. Deb Haaland, D-N.M., and Sen. Tom Udall, D-N.M., along with more than 100 original co-sponsors, introduced HR 1050/S 367, America's Natural Treasures of Immeasurable Quality Unite, Inspire, and Together Improve the Economies of States Act, or the ANTIQUITIES Act of 2019. The bill would restore the boundaries of Grand Staircase-Escalante, expand Bears Ears to the full 1.9 million-acre footprint proposed by the Bears Ears Inter-Tribal Coalition in 2015, and codify the boundaries of the 25 other monuments threatened by the administration's national monuments review executive order.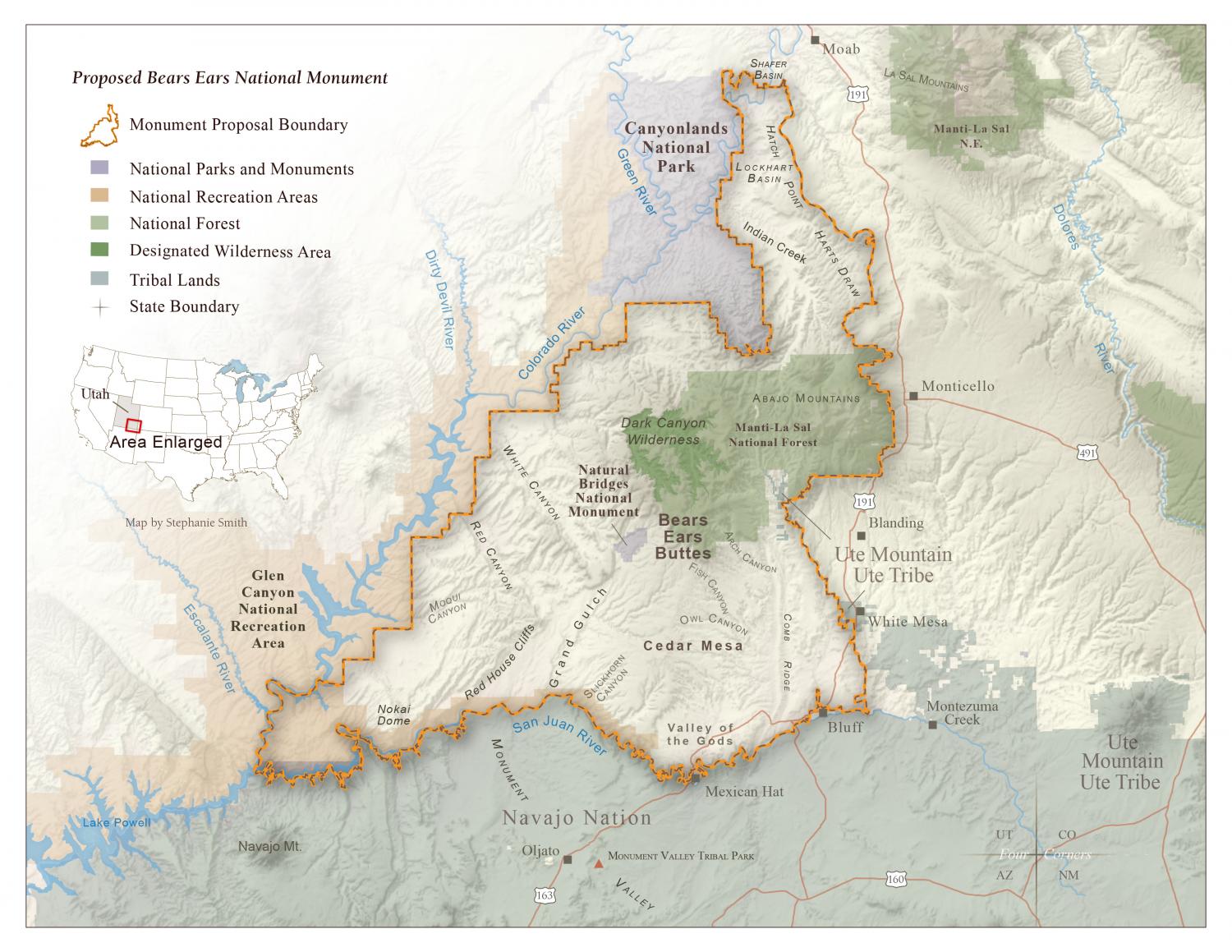 Haaland and Rep. Ruben Gallego, D-Ariz., also re-introduced HR 871, the Bears Ears Expansion and Respect for Sovereignty Act, or BEARS Act, in the House. That bill would also expand Bears Ears to match the tribes' proposal. Both bills should pass the House. Please urge your members of Congress to sponsor both bills.
State lands department relents, then advances
Each Western state operates their allotment of state lands differently, and in Utah, a body known as the School and Institutional Trust Lands Administration (SITLA) exists exclusively to maximize revenue for the school trust fund. This usually means development without public oversight or accountability, so it was surprising, when in January, it sold, then clawed back, oil and gas leases within the original boundaries of Bears Ears. SITLA is now proposing a 1,000-acre solar farm inside Bears Ears' original boundaries. While solar energy can be positive, industrial development near or on top of important cultural sites in Bears Ears must be off the table until litigation resolves the legality of Trump's actions shrinking the monument.
Canadian company abandons plans to mine Grand Staircase-Escalante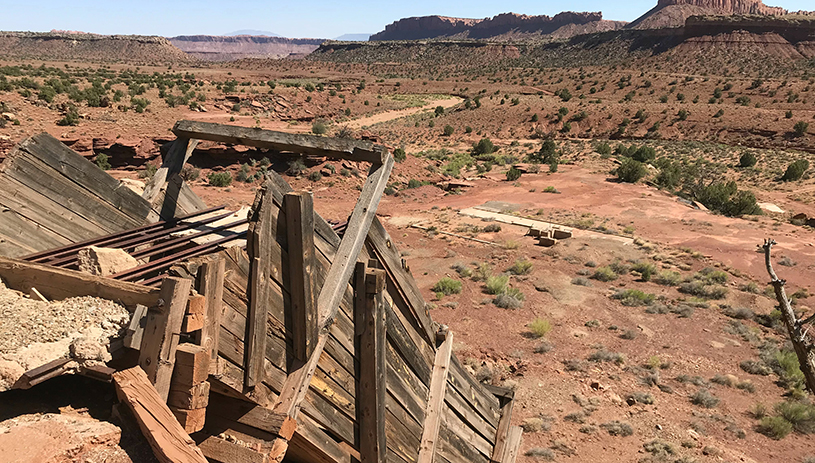 Colt Mesa mine shaft, Grand Staircase-Escalante National Monument. COLTER HOYT
Faithful readers of our blog may recall the alarming news last summer that a Canadian company called Glacier Lake Resources had announced plans to mine for copper, cobalt, and other minerals in lands cut from Grand Staircase-Escalante. In very good news, the company quietly abandoned its plans amid public outrage and slumping financials late last year. We're keeping an eye out for new claims and plans, but we're hopeful that heightened citizen attention (along with their remote locations and the marginal economics of mining) will keep our monuments safe until the court rules.
New year, new vision
The bold vision of Bears Ears has made real (if temporarily set back) concepts of intercultural sharing and increased authority for Indigenous peoples and tribal governments over the management of ancestral lands. In response, we've created a new focus here at the Trust on cultural landscapes.
Our goal is not only to defend and restore our national monuments, but to advance the debate of how public lands can be more inclusive and their protection more meaningful.
Indigenous peoples have millennia of direct experience with land management. They should be leading the way. We must acknowledge traditional knowledge of land management and how cultural landscapes interact as a whole. More than a collection of disconnected "archaeological sites," these lands are tied inextricably to people as well as to the past, the present, and the future.
Most importantly, to engage Indigenous communities authentically, we need to weave together public lands protection and the social justice movement and have difficult conversations. Without acknowledging the past, we cannot grow into the future.