by Jessica Stago, Native American Economic Initiatives Director
---
The Grand Canyon Trust is proud to partner with Change Labs to help entrepreneurs realize their dreams and build a strong, resilient, and culturally respectful economy across Native America.
---
At Change Labs we have the everyday luxury of working with inspired Native artisans and creative entrepreneurs to elevate their ideas. As a result, we get a behind-the-scenes look at the love and the labor that goes into the creation of high-quality products created by Native hands and hearts. If you're on the hunt for unique and authentic gifts for the holiday season, here's our November list of six inspired Native American gifts to shop early this year!
1. Ah-Shi Beauty, Navajo, Window Rock, AZ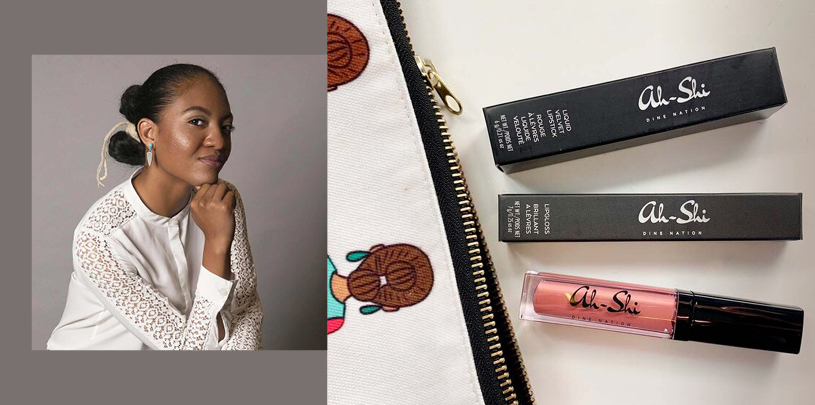 "Ah-Shi" in Navajo means, "this is me, this is mine, that's me!" Ah-Shi Beauty, founded by Navajo entrepreneur Ahsaki Baa LaFrance-Chachere, is all about embracing one's unique beauty. This luxury cosmetic and skincare line is famous on the Navajo Nation for its long-lasting lipcolors and flawless foundation. LaFrance-Chacere's Instagram feed is filled with Indigenous runway shows featuring Ah-Shi cosmetics and the made-up faces of her satisfied customers. Side note: when we purchased lip products for this review, we received a lovely handwritten note from LaFrance-Chachere along with a complimentary gift! View products ›
2. Lotus & Layne, Navajo, Cornfields, AZ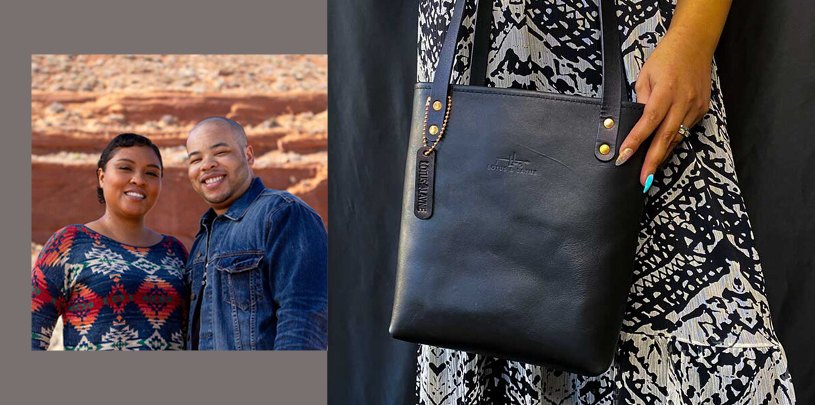 In the market for luxury handcrafted leather-goods? Lotus & Layne ships its dreamy hand-stitched leather totes, wallets, and keychains from the Navajo Nation to customers across the United States and beyond. We've featured this business before and there's a good reason for it! Lotus & Layne is a unique company that continuously produces new high-quality products while embracing a deeper social mission. While many people working to start a business leave the reservation for better access to financing and infrastructure, founders Summer and LaMandez Brown believed returning home to the Navajo Nation was essential to their success for their business, their family, and their community. Buy now ›

3. Sweet Pea Creations, Hopi and Lakota, Polacca, AZ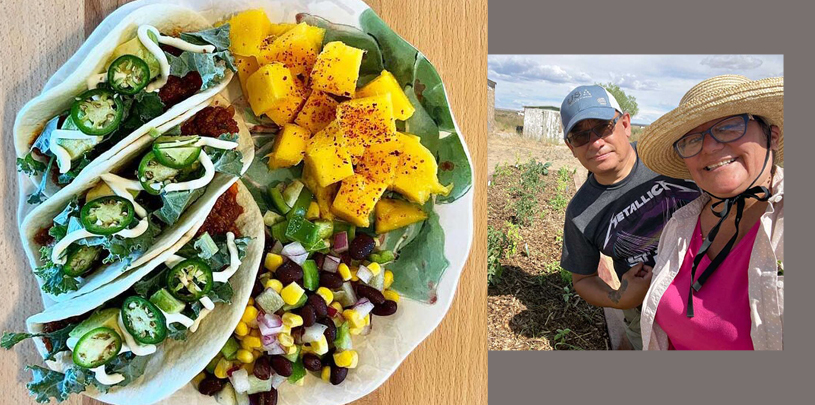 Are you in the market for freshly baked goods to compliment your holiday meals? Look no further than Sweet Pea Creations, a Native-owned company delivering within a 50 mile radius from their operations in Polacca, AZ. (Note that delivery outside 50 miles comes with additional cost.) In addition to holiday baked goods, Sweet Pea is available for catering this holiday season! Need some meals in the interim? This innovative company has teamed up with Navajo-owned Coffee Pot Farms to develop the Navajo Nation's first "meal kits," a tasty box of freshly harvested pre-prepped ingredients, seasonings, and the recipe you'll need to make your own hearty and healthy meal at home. Order early to secure baked goods and meal kits from this specialty brand! More information ›
4. Designs by DSinger, Navajo, Navajo Nation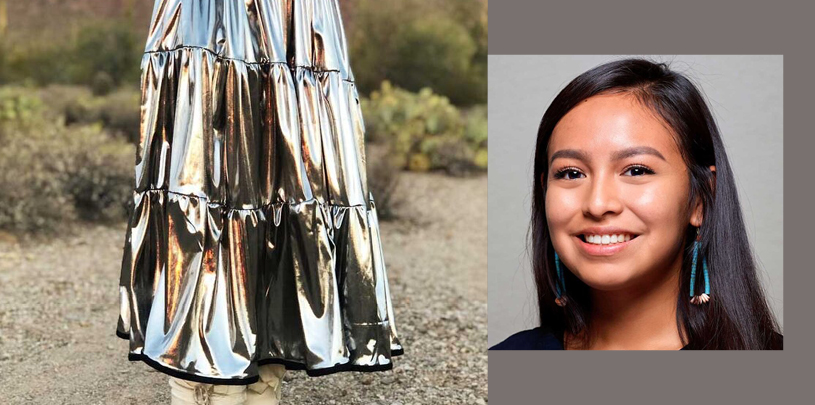 Daryan Singer, founder of Designs by DSinger on the Navajo Nation, designs traditional Navajo clothing with a twist. "Each skirt is made with love and good thoughts," says Daryan, a full-time graduate student who enjoys sewing and creating art. "I'm keeping it traditional with a cute twist." Indeed, her tiered Navajo skirts are cut and sewn in the traditional style, but her use of patterns, color, and texture bring a surprise to each garment! Our favorite is her space-suit-silver three-tiered Navajo skirt, which she pairs with wrapped Navajo moccasins. Designs by DSinger is accepting orders for the holidays! Place your order ›
5. Hashké, Navajo, Dallas, TX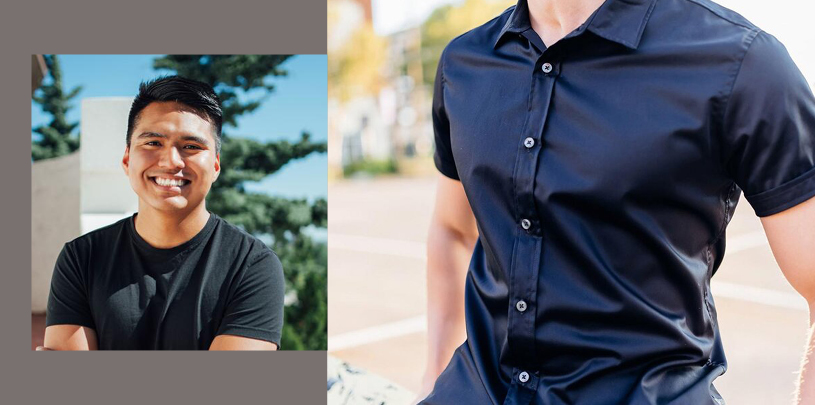 Founder Ryan Tsosie was always interested in fashion and entrepreneurship. While working in New York, he all too frequently observed a misrepresentation of Native aesthetics in various collections. "I always thought that there was so much potential in offering something authentic that shares a special story." He created Hashké, his own menswear company, to do just that — to respectfully share Navajo culture with a wide audience. His next step? Ryan's mission is to bring Hashké's operation back home to the Navajo Nation and employ a full team of creatives and professionals. "I want to see economic diversity back home and I can create something that allows young people like me to come back home, work in the areas we are passionate about, and be able to grow our Navajo Nation." Shop now ›
6. Deel Jewelry, Navajo, Tuba City, AZ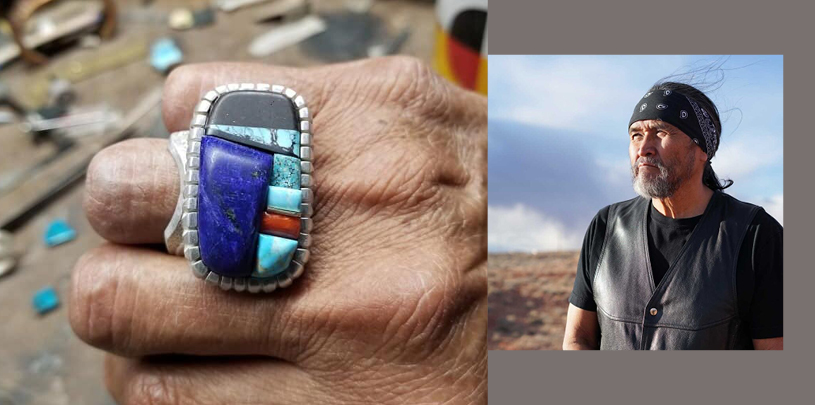 "Creating custom jewelry is a way for me to use my art to help others celebrate events, commemorate relationships, or remember our loved ones," says first-generation Navajo silversmith Thomas Deel Jr., founder of Deel Jewelry. He specializes in one-of-a-kind pieces, working closely with his customers to create unique work using turquoise, lapis, red coral, sterling silver, gold, platinum, and stainless steel. Deel's early work was accepted into the internationally acclaimed Heard Museum before he set aside his artistic aspirations in the '90s to support his family. Decades later, Deel is back home on the Navajo Nation, at his jewelry bench once again crafting timeless rings, necklaces, and bracelets that celebrate our memories. "Some people use photos, and some people use videos, letters, or postcards. I use jewelry." Due to the highly customized nature of his work, contact Deel Jewelry now if you'd like to get in an order for the holidays! Contact Deel ›
This story originally appeared on the Change Labs blog.