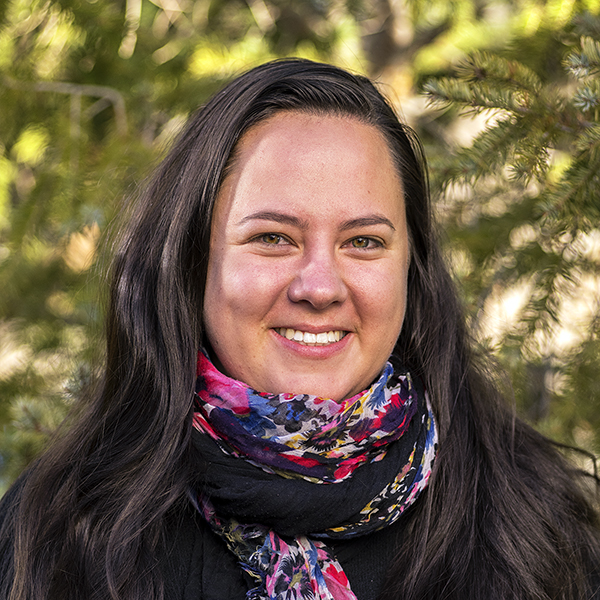 by Singer Horse Capture, Native America Program Associate
---
Application deadline: April 26, 2019. Apply today ›
---
Do you have a business idea but aren't sure how to start? Are you running a side gig and want to take it to the next level? If you're a Native entrepreneur who is passionate and serious about launching your own small business, sees a need or market gap in your community you can fill, or has a skill you want to leverage to create a small business, you have until April 26, 2019 to apply to be one of 10 entrepreneurs selected for the 2019 cohort of the Change Labs business incubator.
What does the Change Labs business incubator offer?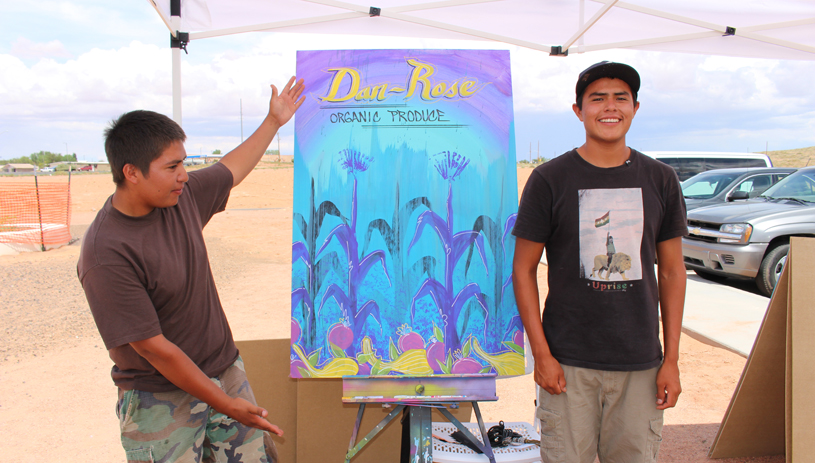 The Change Labs business incubator (formerly known as the Native American Business Incubator Network (NABIN)), is a year-long incubator program that includes entrepreneurship workshops and trainings, peer network building, and one-on-one business coaching to equip you to run a successful business in your community, all at zero cost.
Located in Tuba City, Arizona, the Change Labs business incubator program begins with a Business Fundamentals Bootcamp and continues with goal-setting with your own professional business coach. During the course of the 1-year program, the Change Labs business incubator can help you create branding and marketing materials like a logo, signage, brochures, and business cards. Change Labs business counselors will also roll up their sleeves and help you navigate accounting, financial reporting, tax preparation, and the business registration process.
The 10 entrepreneurs selected for the 2019 incubator cohort will also get first dibs on renting an office or workspace in the new Change Labs location in Tuba City, and have an opportunity to apply for a Change Labs micro-loan of up to $10,000 after graduation.
Who are some of the incubator's past graduates?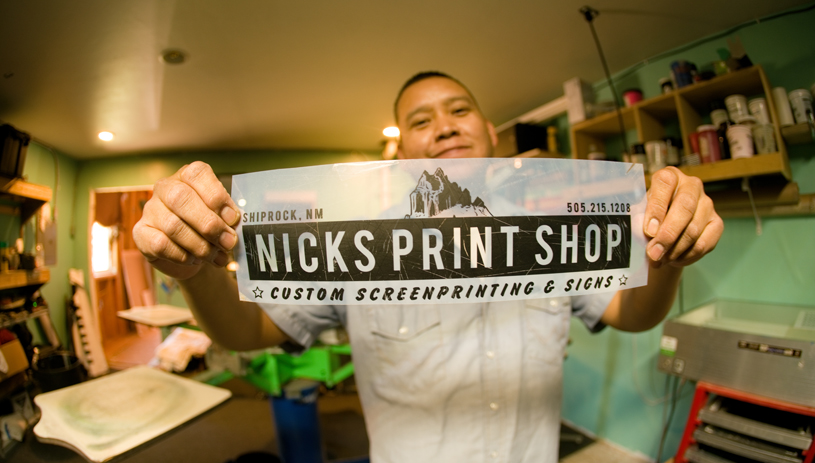 The Change Labs business incubator helps ideas blossom into businesses. For many of our past graduates, business ideas grew out of personal experiences with their families and communities rather than the simple goal of making a profit.
2018 cohort member Nick Smith of Shiprock, New Mexico, found that Change Labs' incubator caters well to entrepreneurs building community and home-based businesses like his own, Nick's Print Shop. He sees small businesses on the reservation as an alternative to shopping in border towns, and appreciates the self-sufficient lifestyle of running his print shop with the skills he gained from Change Labs.
Brother-and-sister duo Jack and Georgie Pongyesva were also members of the 2018 cohort. They came to the incubator to grow their small business, Rezcycling, which is rooted in the Hopi belief in being a steward of the environment. Jack and Georgie focus on community involvement, and strive to be part of a solution to waste-dumping on Hopi land that results from the lack of waste-disposal infrastructure. They are tackling this issue not only through their recycling program but also through educational outreach on how to recycle in the community. According to Jack and Georgie, quarterly in-person Change Labs cohort workshops boosted their confidence and provided a supportive peer network.
Ready to get down to business?
If you are ready to make a commitment to building a successful business over the next year, you still have a few more days to apply to be part of the 2019 Change Labs business incubator cohort. Apply today ›
---
Change Labs believes that entrepreneurship is our path to stronger and more resilient Native communities.The Grand Canyon Trust is proud to partner with Change Labs to help entrepreneurs realize their dreams and build a strong, resilient, and culturally respectful economy across Native America.
---