by Tim Peterson, Utah Wildlands Program Director
The holiday season reminds us to draw near to family, close to the hearth and to all the good things given to us. For many, the good things include a special anniversary today — the designation of Bears Ears National Monument on December 28, 2016.
Standing with Bears Ears in court
Though opponents have done their best to belittle and threaten Bears Ears National Monument, the land itself remains a powerful testament to healing and unity, despite the president's attempt to shrink the monument by 85 percent just over a year ago, the same day he slashed Grand Staircase-Escalante National Monument by nearly half. His actions were unlawful, and our lawsuits to restore the monument remain in court.
Watchdogging new mining claims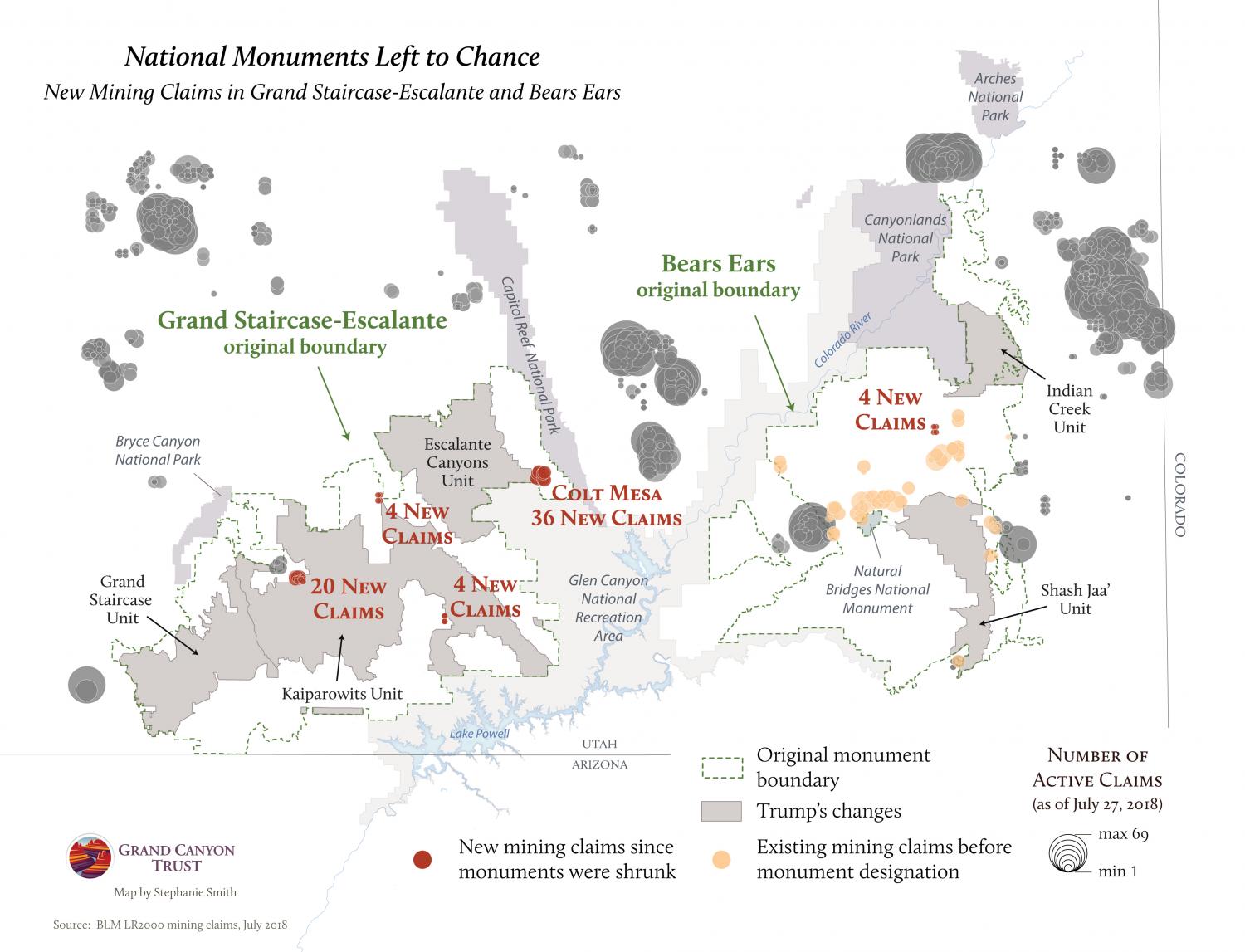 Since the attempted reductions, we've remained vigilant to safeguard these remarkable lands. Thankfully, overwhelming public support for continued protection has kept the most dire threats at bay. A planned copper and cobalt mine at Grand Staircase has not broken ground, and a handful of new mining claims filed at Bears Ears remain threats only on paper.
Pushing back on bad management
The Bureau of Land Management has drafted appalling management plans for the shrunken monuments, and we'll need your help in 2019 to make sure the final plans don't succeed in eroding protections for Utah's national monuments.
Still, there is much to be inspired by in the continuing battle to restore Bears Ears and Grand Staircase.
New secretary of the interior
Interior Secretary Ryan Zinke has resigned under a towering cloud of scandal. Zinke led President Trump's efforts to review and rescind Utah's national monuments, and Zinke's potential replacement may not be much better. Though a formal nomination has not yet been made, former Nevada Senator Dean Heller, outgoing Idaho Representative Raúl Labrador, Utah Representative Rob Bishop, and Deputy Interior Secretary David Bernhardt top the list of possibilities.
The new secretary must still be confirmed by the Senate. Until then, the man at the helm of the Department of Interior is Deputy Secretary David Bernhardt. Bernhardt's long history of advocating for the interests of the fossil fuel industry makes him particularly ill-suited to act as a steward of our nation's public lands.
But the public loves national monuments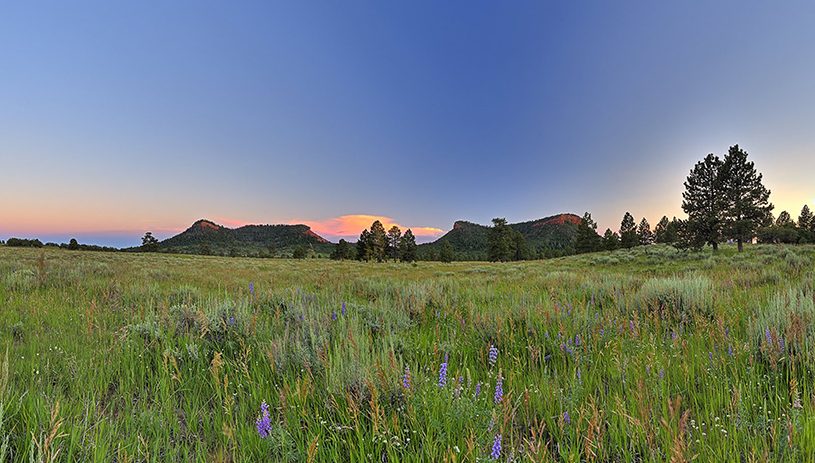 TIM PETERSON
Back on the sunny side, public support for national monuments has been truly inspiring. More than half a million people recently called for necessary protections for Bears Ears and Grand Staircase. Thank you!
Support from elected officials has been uplifting too. More than 100 members of Congress filed a friend of the court brief in support of our lawsuits challenging the president's actions. Alarmingly, and in an unusual step, the Department of Justice has asked the court to reject the brief and to disregard the views of lawmakers. Why, exactly, is Trump's Department of Justice seeking to silence elected officials?
According to a recent op-ed by Senator Tom Udall and Representative Raúl Grijalva, "…national monuments enjoy overwhelming public support, and presidents have no power to revoke or shrink them with the flick of a pen. That power is simply not found anywhere in the law. The Trump administration does themselves no favors by claiming otherwise."
Newly elected officials are offering their support for Bears Ears too. In 2019, for the first time in history, a majority Native American county commission will be seated in San Juan County, Utah, home of Bears Ears National Monument. New Commissioner Willie Grayeyes and returning Commissioner Kenneth Maryboy (both Diné) are both ardent Bears Ears defenders.
New Mexico's Congressional Representative-elect Deb Haaland, (one of the first two Native women ever elected to Congress) said of Bears Ears, "We should protect lands like that. We should care that our history is embedded in those rocks and on the sides of all of those cliffs. We shouldn't just decide that it's time to start drilling and fracking — because some things are more important than money."
Utah also elected a public lands defender to Congress for the first time in a generation: Representative-elect Ben McAdams. "I grew up hiking those lands, and they definitely need to be preserved," McAdams has said. We couldn't agree more. It's past time to finally lay to rest the falsehood that "locals" don't support our national monuments.
The last two years have been agonizing for public lands defenders, but the ups and downs have only strengthened our resolve to see Bears Ears and Grand Staircase restored to their original boundaries. Our field staff and our legal team are working hard to defend Utah's national monuments, and your generosity now will help power our advocacy. Please dig deep for Utah's endangered national monuments, and make a special year-end gift to the Grand Canyon Trust today.
More monument news
There's so much to say, and we couldn't fit it all in this blog post. For more on where things stand now, check out these recent news stories.