by Jessica Stago, Change Labs Director
---
The Grand Canyon Trust is proud to partner with Change Labs to help entrepreneurs realize their dreams and build a strong, resilient, and culturally respectful economy across Native America.
---
Looking for beautiful, authentic, handmade gifts this holiday shopping season? Skip the long lines and the big-box stores and use your holiday spending power to support Native artists, artisans, and small-business owners who are powering Native economies across tribal lands. Here are four beautiful and mouthwatering Native-made gift ideas guaranteed to leave your loved ones smiling.
Quality leather goods from Lotus & Layne
Nothing says luxury like a hand-cut, hand-stitched genuine leather wallet, tote, shaving kit, or keychain fashioned by Lotus & Layne ›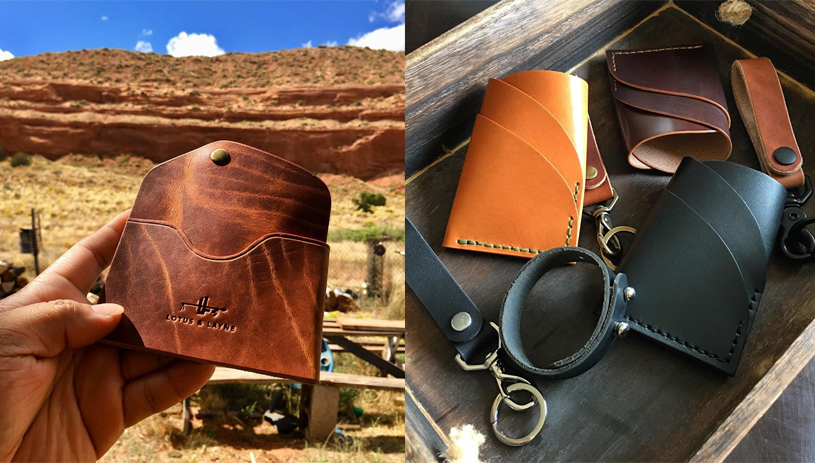 Summer Brown (Diné) is half of this husband-wife duo whose leather workshop in Cornfields, Arizona, on the Navajo Nation, ships luxurious handcrafted leather goods to customers across the U.S. and as far away as Dubai. Looking for something special, like an iPad cover made-to-order? Lotus & Layne will design and stitch your custom item, and orders over $50 ship free. But hurry, custom orders require 2-3 weeks fabrication time. Order soon for delivery in time for the holidays. Shop Lotus & Layne's online store ›
One-of-a-kind contemporary silverwork from Deel Jewelry
Show that someone special in your life that he or she is one-of-a-kind with a unique and original ring or cuff from Deel Jewelry ›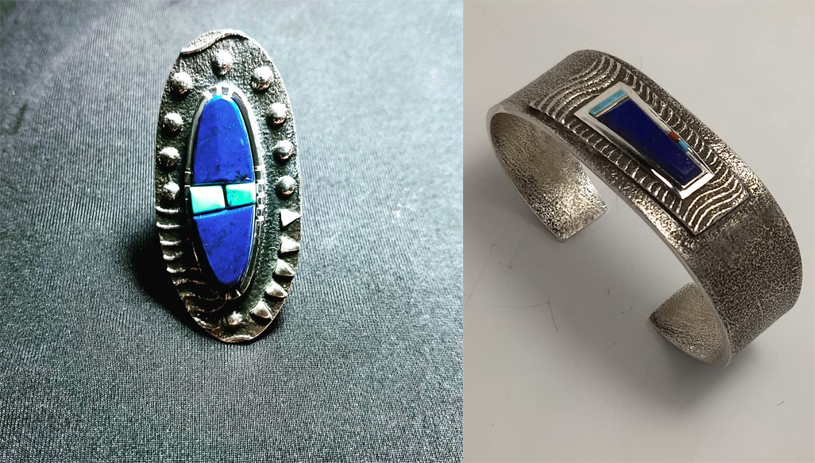 Jeweler Thomas Deel Jr. (Diné) cuts and polishes his own stones and casts each piece by hand, making each one a work of art. Pick from a wide variety of turquoise, coral, and other precious and semi-precious stones. Custom orders require 2-3 weeks fabrication time. Please allow time for shipping. Orders can be placed via direct message on Facebook or by phone or email at (928) 707-0802 or deeljewelry[at]gmail.com. See more photos ›
Original artwork and prints from artist Tommy Greyeyes
A picture is worth a thousand words. Show your love with a gift of artwork by artist and photographer Tommy Greyeyes (Diné) ›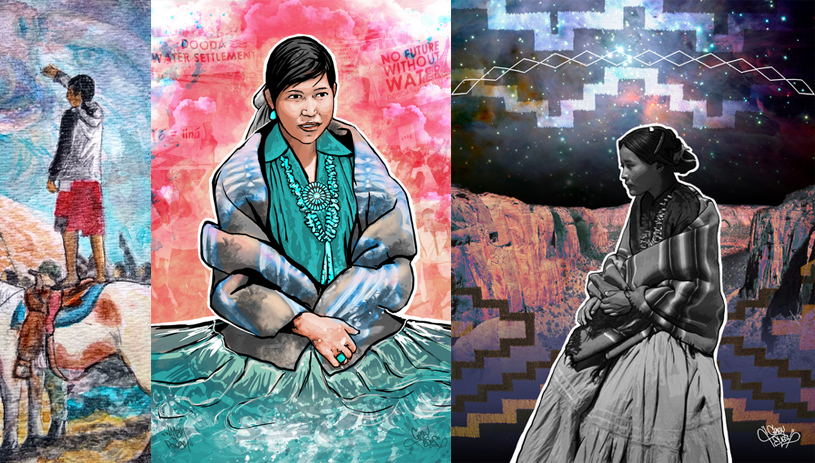 Based in Tuba City, Arizona, Tommy Greyeyes's stirring watercolors, paintings, and multimedia artwork span expansive human themes from love to racial equality and justice. Original watercolors start at just $45. High-quality digital prints, signed by the artist, start at $18, and small-run, limited-edition screen prints start at $70. Greyeyes also offers t-shirts and patches. Allow 2 weeks for shipping. Visit his online store › To commission original portraits or artwork, contact the artist at tomahawkgreyeyes[at]gmail.com
Beef, elk, and deer jerky from Ben's Tribal Jerky
Trees and houses are decked out with bright lights this holiday season. Light up your family and friends' taste buds with the gift of fresh, homemade jerky from Ben's Tribal Jerky ›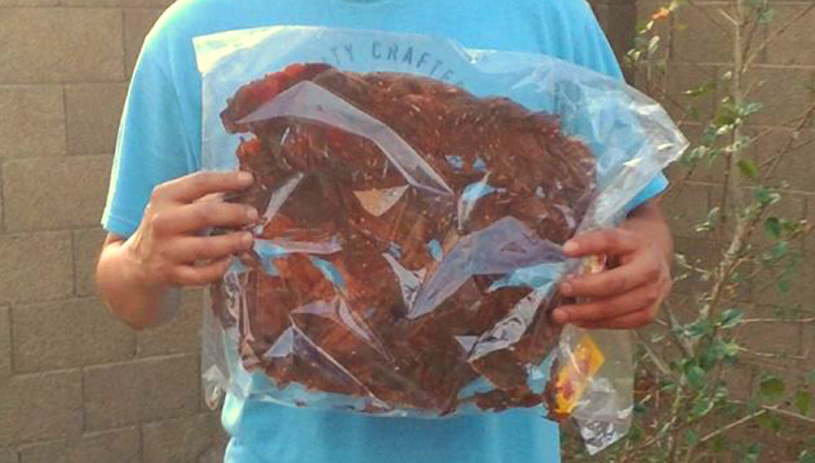 Bring a taste of the wild home this holiday season with elk, deer, and beef jerky made in small batches by Ben's Tribal Jerky with flavors like peppered teriyaki, green chili, mojito lime, and mesquite. This crowd-pleaser will give your holiday crew something to chew on, and you'll be savoring the flavor of these preservative-free jerkies hand-prepared and cured by Ben Keevama (Hopi). Order on Facebook starting at $7 a bag ›
Find more gifts and choose from over 500 Native artists, artisans, and small-businesses by visiting Rez Rising online ›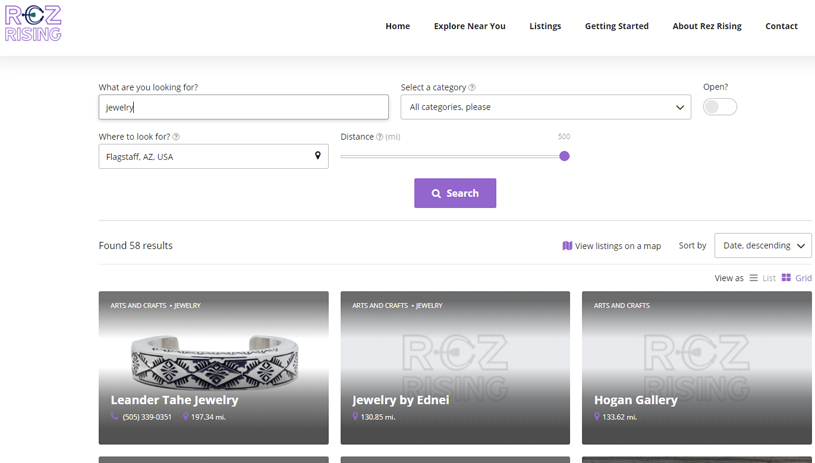 And keep an eye out for the Rez Rising app, coming soon to the app store for iPhone and Android.
Happy shopping!