by Jessica Stago, Native American Economic Initiatives Director
---
The Grand Canyon Trust is proud to partner with Change Labs to help entrepreneurs realize their dreams and build a strong, resilient, and culturally respectful economy across Native America.
---
Earlier this month we posted our list of gift ideas from Native artists and entrepreneurs and now we're doubling down with six more inspired Native-owned businesses. These six creative entrepreneurs are offering unique bead and silver work, handmade soaps, natural skincare, and contemporary and modern artwork! Skip the online megastores and #BuyNative this holiday season from these quality boutique businesses.
1. Big Sky Soap, Hopi/Tewa, Polacca, AZ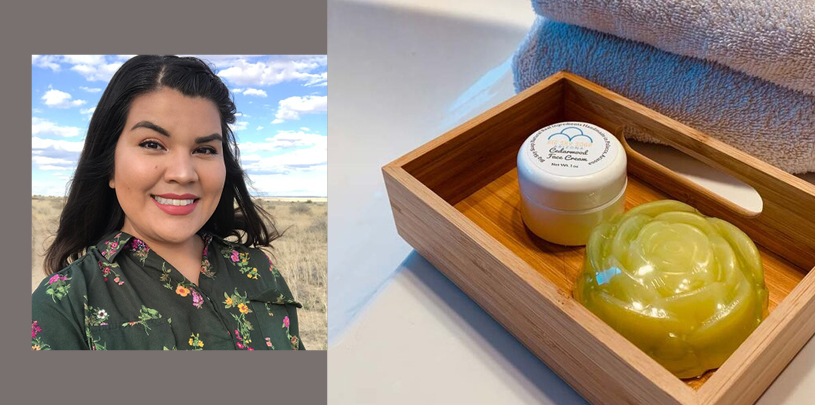 "Bubbles Guaranteed!" is the tagline for this woman-owned soap company paying homage to Hopi and Tewa culture! Founder Jennifer Himmel makes each soap by hand using ingredients inspired by and from Arizona. Our favorites? The luxurious Cedarwood Face Cream that will help your skin tackle the cold weather, and the Desert Rose Bath Bomb for a little bit of aromatic and hydrating self-care! Jennifer has also put together special holiday gift sets available now on her website. Shop now ›
2. Blacksheep Originals, Navajo, Window Rock, AZ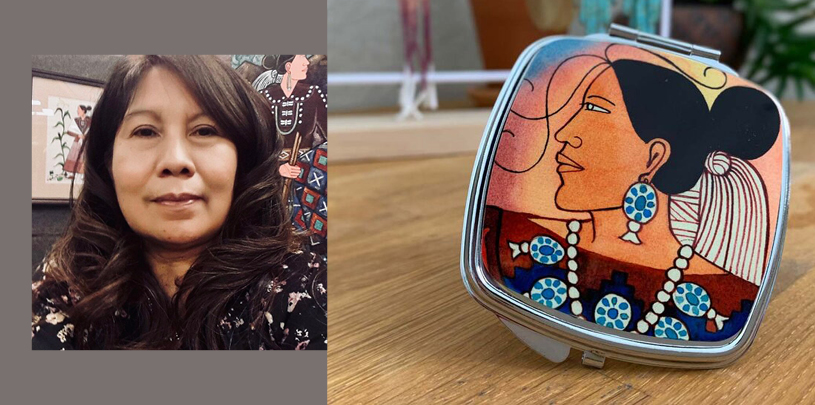 Beverly Blacksheep, Navajo artist and illustrator, created Blacksheep Originals because she wanted to "promote the beauty, art, and culture of the Navajo people." Her brand is known for its collectable gifts (mugs, art tiles, compact mirrors, totes, tees, phone cases, and more!) as well as prints of her original paintings. Her artistry is world-renowned but Blacksheep draws her inspiration (literally) from her base in Window Rock, AZ, the capital of the Navajo Nation. While Blacksheep's art can be found in multiple galleries, you can buy directly from the artist this holiday season! Order here ›
3. Crystal Dugi, Navajo, Kaibeto, AZ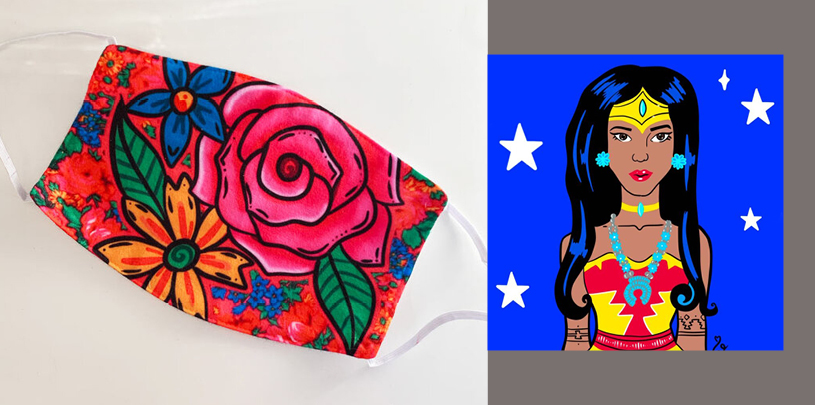 Artist Crystal Dugi first turned to art as an outlet for personal health and happiness. When she found herself creating art every single day, she realized it was more than just an outlet. "I love the feeling of being inspired and I want to share that feeling with others," says Dugi. So she looks for fun and unique ways to translate her bright and colorful prints into life's everyday items. She uses her prints on face masks, stationary, clocks, comforters, travel mugs, pillows, bath mats, and more! "It's awesome to see my art come to life and bring joy to those who support it. It inspires me to continue to be creative." You can select from a full line of products on her Redbubble page or contact Crystal directly through her Facebook page to select your own painting or print for the holidays! View products ›
4. R2 Blackhat Jewelry, Navajo, Tuba City, AZ
When COVID-19 hit the Navajo Nation, silversmith Robert Blackhat Jr. saw an opportunity. He always intended to create a website for his silverwork, but never had the time to look into it. When tourism and traveling came to a halt in his home town of Tuba City, AZ, he realized this was his chance to get his work online. He launched R2 Blackhat Jewelry's first website this month, which features his unique arrangement of spiny oyster and Kingman turquoise stones set in sterling silver. His organic curves in symmetrical layouts are his signature, but he's excited to use his new site to invite custom orders. Robert's website gives you a sense of his style, his pricing, and his craftsmanship. You can call him to purchase what you see on his site or to request a custom order. Contact Robert ›
5. Bit'ahnii Designs, Navajo, New Mexico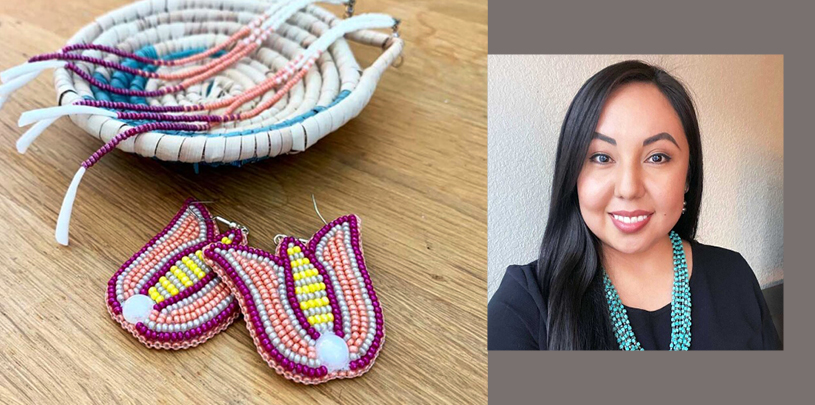 We first came across Bit'ahnii Designs' beautiful beaded earrings while casually scrolling through our Instagram feed. The talented Navajo beadworker behind the brand, Carleigh Lameman, switches up her design frequently. She debuted her New Mexico-based business on Instagram one year ago with shoulder-grazing color blocked earrings before trying her hand at stunning beaded tulips and beaded Apple Watch bands. We requested a specific color palette for our order and she delivered! Carleigh does orders on request and posts new designs for sale regularly on her Instagram feed. DM her to place an order for the holidays! Contact Carleigh ›
6. Cynergy Diné Body Therapies, Navajo, Shiprock, NM
"Not all Native people have healthcare insurance and they need ways to receive comprehensive care," wrote Cyndi Frank on her application to a business incubator back in 2017. A licensed physical therapist and certified myofascial therapist, Cyndi saw an opportunity to offer therapy services to clients on the reservation who otherwise couldn't access services due to the lack of health insurance or the lack of providers. Based in Shiprock, Cyndi also recognized that transit is a challenge, which is why she ditched the office and built her business on wheels! Cyndi travels to her patients offering them relief, rehabilitation, and wellness without insurance requirements. If you know someone who could benefit from therapy or fitness services over the holidays, contact Cyndi through her website ›
This story originally appeared on the Change Labs blog.