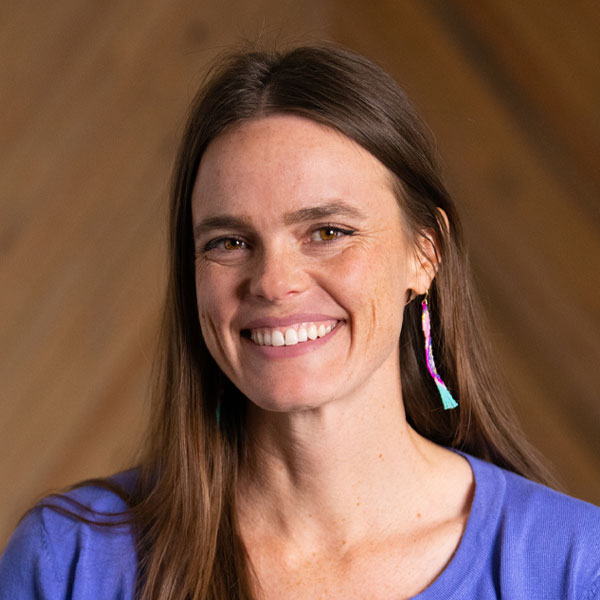 by Amber Reimondo, Energy Director
---
Update: President Biden designated Baaj Nwaavjo I'tah Kukveni Grand Canyon National Monument on August 8, 2023. Learn more ›
---
The results are in. A new poll by public opinion research firm Impact Research shows that Arizona voters strongly support designating existing public lands immediately outside Grand Canyon National Park as a national monument. Public support for a new Grand Canyon monument is on the rise; voters now favor the idea by a margin of more than 6-to-1. That's up from 5-to-1 in June 2022.
The June 2023 survey found that not only are Grand Canyon state voters overwhelmingly supportive of designating lands immediately outside the Grand Canyon as a national monument to protect clean water supplies and Native American sites, that support remains very strong across political party.
In fact, three quarters of Arizona voters (75 percent) support a monument, and when you break down voter responses by party, 89 percent of Democrats, 73 percent of Independents, and nearly two thirds (65 percent) of Republicans support a monument.
Watch a press conference announcing the poll's findings
Support for a Grand Canyon monument stands the test of time
Support for designating a national monument to protect lands outside Grand Canyon National Park is both robust and durable. The June 2023 poll's findings are consistent with a 2022 poll, which also showed that 75 percent of Arizona voters supported protecting lands outside the Grand Canyon as a national monument. Opposition to a Grand Canyon monument has fallen from 15 percent last year, to just 12 percent in 2023. As a result, voters now support the monument by a more than 6-to-1 margin, underlining just how popular the idea of a Grand Canyon monument is in Arizona.
Protecting Arizona's clean water supply tops voter concerns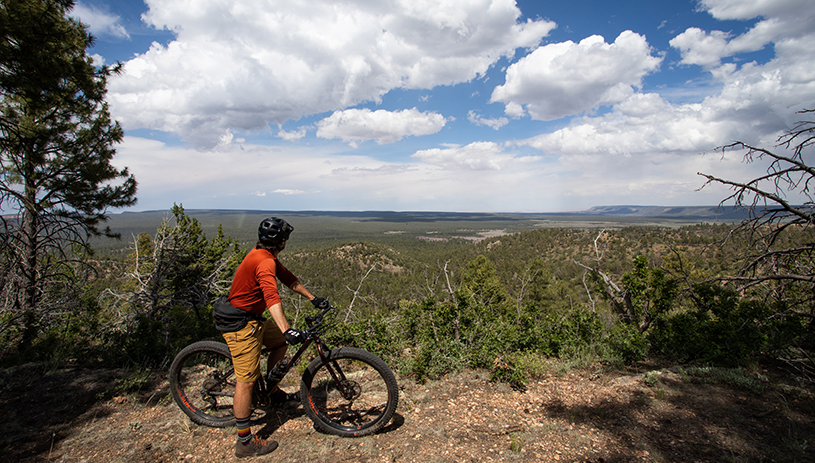 A mountain biker pauses to take in a distant rainstorm in the south section of the proposed monument.
AMY S. MARTIN
In the midst of a record-breaking drought and an increasingly strapped Colorado River, protecting Arizona's clean water supply is front of mind, with 97 percent of voters naming it as a priority issue. In fact, Arizona voters are more concerned about water than about any other issue, including major national issues like inflation, dependence on foreign energy, and abortion.
Seventy-seven percent of voters said it was important to protect the Grand Canyon from uranium mining, and 70 percent said ensuring access to public lands for hunting, fishing, hiking, and camping was important to them.
Presidents of both parties continuing to have the ability to protect existing public lands as national monuments remains overwhelmingly popular among voters, with 88 percent in support.
Good news for Baaj Nwaavjo I'tah Kukveni Grand Canyon National Monument
The new poll findings are good news for the proposed Baaj Nwaavjo I'tah Kukveni Grand Canyon National Monument; in April 2023, a coalition of Native American tribes with strong connections to the Grand Canyon region asked President Biden to protect about 1 million acres of their ancestral lands, including important water resources and cultural sites, outside Grand Canyon National Park by designating a new national monument.
The proposed monument would protect creeks, springs, seeps, and groundwater that flow into the Colorado River.
Federal officials held a public listening session on the tribes' monument proposal in Flagstaff, Arizona in July 2023, and pledged to take the messages of support they heard from the public back to Washington, D.C.
President Biden to visit Arizona next week
According to news reports, President Biden is slated to visit the Grand Canyon state next week, during a western tour that includes stops in Arizona, Utah, and New Mexico.