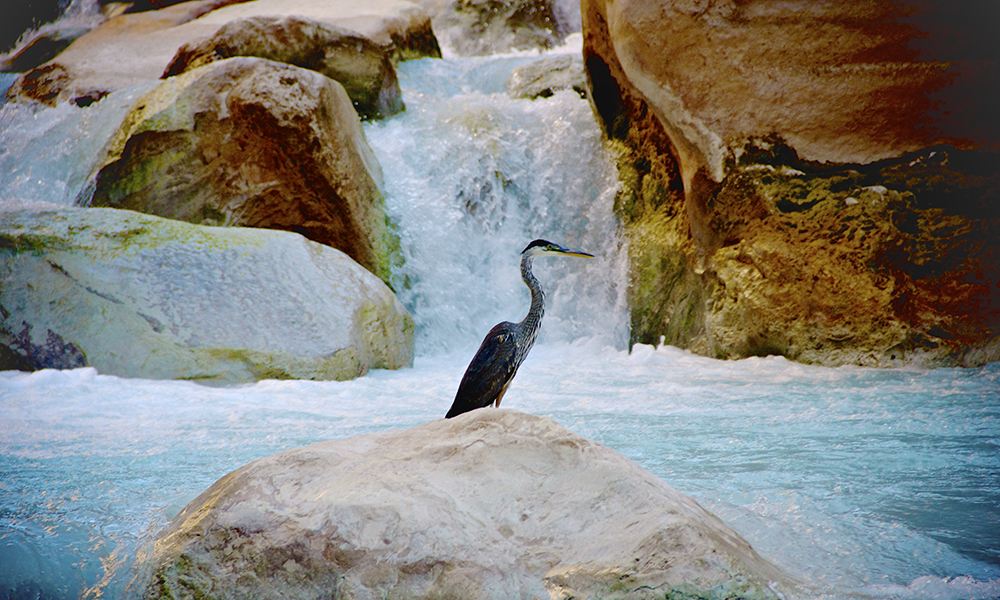 The Havasupai reservation is located 90 miles northwest of Flagstaff, Arizona. There are roughly 650 tribal members, many of whom live in the village of Supai in the bottom of Havasu Canyon (also known as Cataract Canyon). The name Havasupai means "people of the blue-green waters" for their beautiful canyon home. It can only be reached only by foot, horseback, or helicopter. Each year more than 20,000 visitors travel to Supai to visit gorgeous Havasu Falls.
---
Description
Of all the tribal nations affiliated with the Grand Canyon, the Havasupai are the only ones who continue to live deep within the canyon. The Havasupai consider themselves the keepers and guardians of the Grand Canyon. Before Grand Canyon National Park was established in 1919, the Havasupai lived throughout the canyon in bands. They had seasonal residences at places like Indian Gardens, now part of the park, as well as Havasu Canyon where they still live today. They also have a small camp immediately outside the park on the South Rim.
In their language, Havasupai means "people of the blue-green waters,"  for the famous blue-green waterfalls that cascade down Havasu Creek. The people continue their traditional lifestyle in the canyon, and are well known for their peach orchards, strong agricultural practices, and skilled hunting abilities.
The Havasupai Tribe is actively involved in tourism, with thousands of visitors hiking or riding horseback into Havasu Canyon, staying at the campground or lodge, and recreating along the travertine-rich creek. Every year, on the second weekend in August, the Havasupai hold the Peach Festival, when they showcase their culture and share in festivities with neighboring tribes.
Today, the Havasupai Tribe is threatened by the development of uranium mines upstream from the village of Supai. Given the tribe's concern about groundwater contamination from uranium mining, coupled with growing concern about uranium claims and mining in the Grand Canyon region, the tribe is a leading advocate for banning uranium mining and the possibility of establishing future claims in their traditional homeland. With support from surrounding tribes, the effort has had some successes. Thus, the Havasupai remain the guardians of the Grand Canyon.
---
Getting There
The Havasupai reservation (19,200 acres) is 90 miles northwest of Flagstaff, Arizona. Tribal headquarters are at Supai, a village located in Havasu Canyon that can only be reached by horseback or hiking. In addition to the tribal headquarters, the village has a small grocery store, café, lodge, school, and more than 100 residences.
To get to Supai, take exit #121 on Interstate 40 on the west side  of Seligman, Arizona (75 miles west of Flagstaff), drive west on historic Route 66 for 28 miles to the junction with Indian Route 18, turn right and drive 68 miles to Hualapai Hilltop, where the road ends and an 8-mile trail descends into Havasu Canyon. Reservations are needed to camp or stay in the lodge.