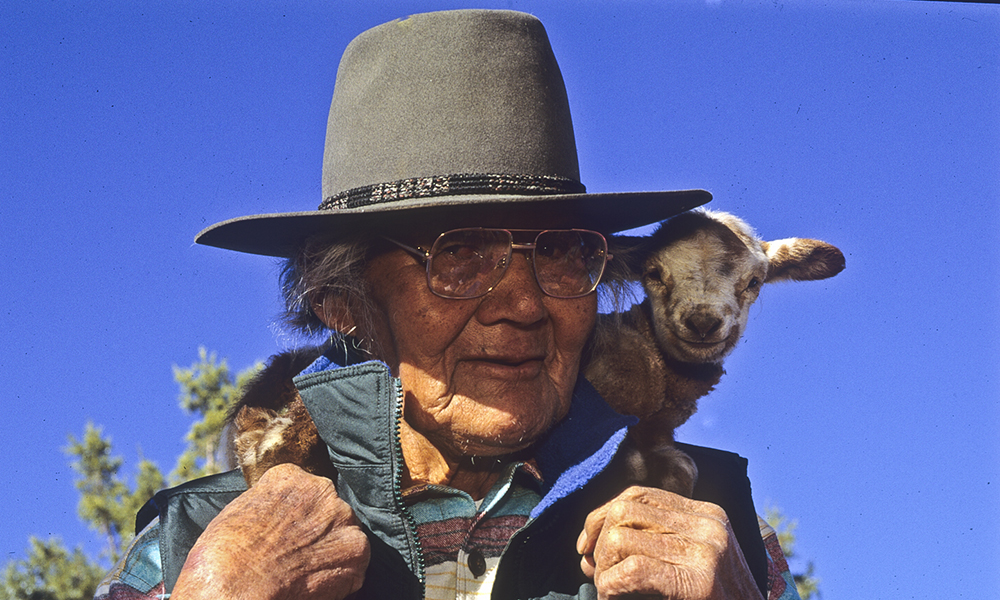 The Navajo Nation is the largest tribal nation in the United States. With a land base of more than 27,000 square miles, it is roughly about the size of West Virginia, and it extends into three states: Arizona, New Mexico, and Utah. About 180,000 Navajos, who call themselves Dine' (Dineh), live within the Navajo Nation. Monument Valley Tribal Park, Navajo National Monument, Canyon De Chelly National Monument, and Rainbow Bridge National Monument are all located on Navajo lands.
---
Description
Similar to other tribes in the area, the Navajo people consider the entire Colorado Plateau their home. In 1868, Navajo leaders and U.S. government representatives signed a treaty that created boundaries within their original homeland, outlining the smaller land base of today's Navajo Nation.
Visitors are often captivated by the beautiful landscape and picturesque scenery, and are inspired by the resilience and spirituality of the culture. Equally, visitors can be overwhelmed by the poverty and marginalization of the people.
Before settlers began expanding into the West, the Navajo people had an economy based on farming, herding, hunting, and trading. When Euro-American settlers started moving into the region in the late 1800s, the economy shifted to one based on cash. The shift became even more dramatic in the 1920s when oil was discovered on the Navajo Nation; the U.S. government created a six-man tribal council solely for the purpose of signing mineral leases with large corporations.
For decades, the tribal government and communities have struggled to move from resource extraction to a more diversified economy. Today, many people still value the once thriving traditional economy. Driving through the Navajo Nation, you will see community members who still have sheep, goats, and cattle, as well as corn and squash fields, and traditional hogan dwellings.
Navajos are highly skilled artists, known internationally for their textiles and silverwork. Navajos believe Spider Woman constructed a loom according to directions given by the Holy People, and then taught the art of weaving to the people. Navajo rugs are recognized for their aesthetic qualities and their unique styles and motifs. Many people weave rugs for home use, and also create highly coveted collectible items that can be purchased at trading posts and museums in the region.
Silver and turquoise jewelry made by Navajo artisans is also highly regarded and sought by collectors. Navajos wear turquoise, coral, and silver jewelry because they believe it is how the Holy People identify them. There is also a burgeoning fine arts community that reaches beyond these traditional arts to sculpting, painting, and pottery.
More Information: Navajo Nation Parks and Recreation Department | Monument Valley Tribal Park | Permits/Rules for Hiking and Camping | Navajo Nation Tourism Office
---
Getting there
The Navajo Nation spans Arizona, New Mexico, and Utah, in the Four Corners region. The tribal government is at Window Rock, on the New Mexico/Arizona border, north of Grants, New Mexico. Most visitors start their journey from nearby cities or towns such as Flagstaff, Arizona; Durango, Colorado; and Albuquerque or Grants, New Mexico. Beyond the main paved roads, there are sandy tracks and places to get stuck, so don't venture far without good preparation or an invitation.