by Lisa Winters, Communications Associate
The temperatures are getting cooler, the sun is setting earlier, and the air feels crisp — it's beginning to feel like autumn across the Colorado Plateau. From the higher mountains of central Utah to the depths of the Grand Canyon, the Four Corners region boasts some of the best displays of fall foliage throughout the season. Pack your camera and head for the trees! Here are some of our favorite places to go leaf peeping on the Colorado Plateau.
Fish Lake, Utah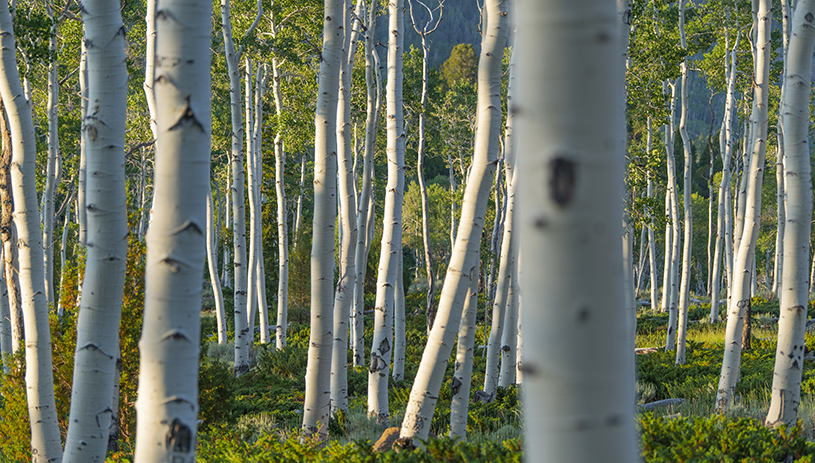 BLAKE MCCORD
At an elevation of more than 8,800 feet, the groves of aspen that canvas the high slopes of Fishlake National Forest in south-central Utah get a head start in the fall. The shores of Fish Lake host the Pando Clone, the largest aspen clone in the world. Aspen spread by sending up new shoots from a shared root system, which means the entire hillside of golden, quaking leaves could be just one large stand of connected trees. The popular summer recreation destination has numerous campground and cabin options, but don't be surprised if you're greeted with a dusting of snow on your early fall visit.
North Rim, Grand Canyon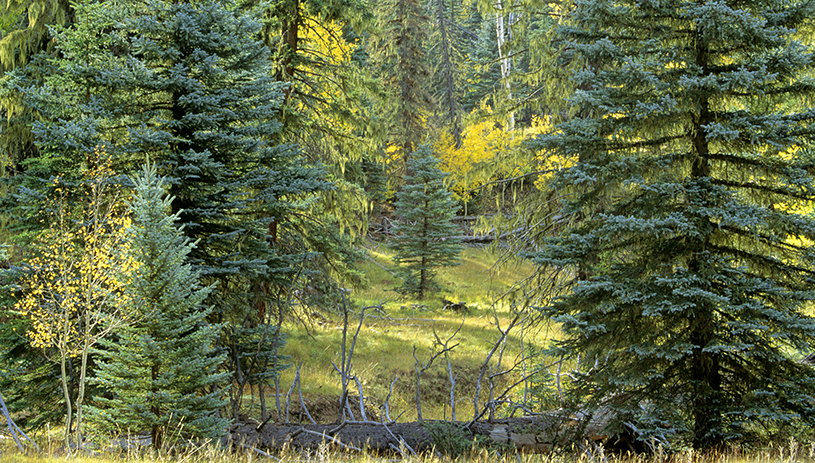 TOM BEAM
Head to the north rim of the Grand Canyon before it closes up for the winter in mid-October, and you'll be treated with serene, sweeping meadows edged with shimmery yellow aspen hues. Take a hike on the Widforss Trail for bursts of foliage to your right and canyon views to the left. If you're feeling more adventurous, head west toward the Rainbow Rim for your own slice of autumn heaven.
Grand Staircase-Escalante National Monument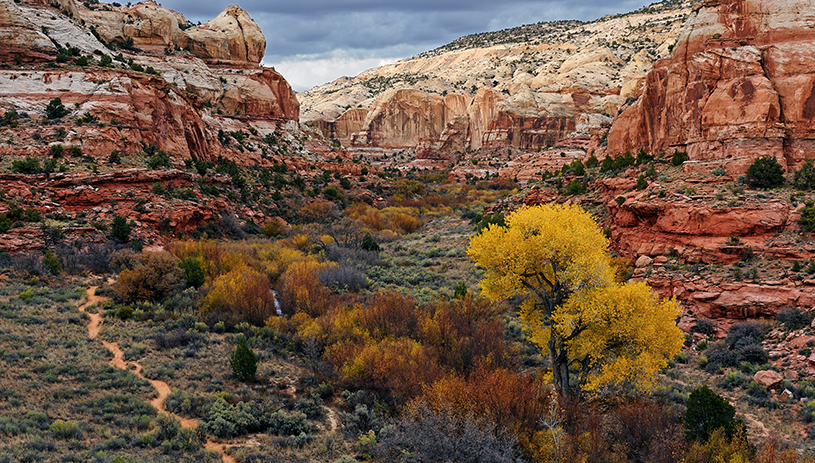 RICK GOLDWASSER
Though southern Utah is known for its slickrock and slot canyons, the Escalante River and its tributaries are vibrant corridors of greenery that host majestic cottonwood trees, lush willows, and hardy oaks. When cattle aren't around to erode stream banks and trample sensitive plants, these deciduous trees take their cue from cooling temperatures and shorter days to prepare for winter. The resulting pigments that emerge are a stunning kaleidoscope of colors. Trek through some of the most rugged land in the country and you'll be rewarded with picture-perfect views.
Plan your trip to Grand Staircase-Escalante ›
Oak Creek Canyon, Arizona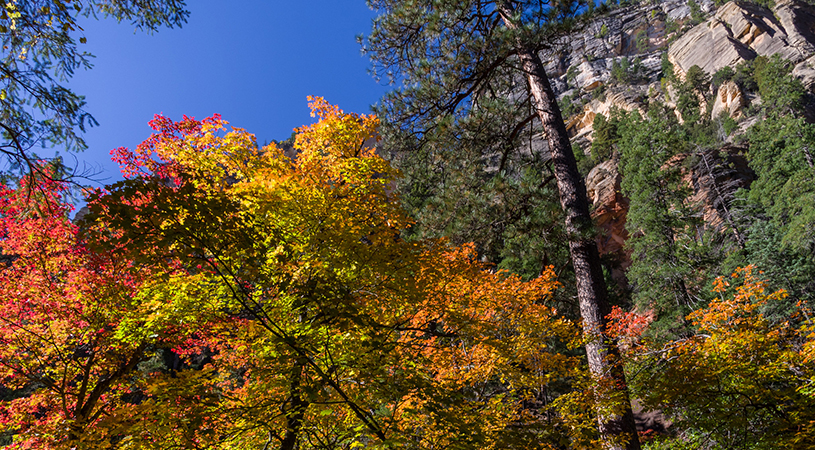 COCONINO NATIONAL FOREST, U.S. FOREST SERVICE
When you just can't get enough of autumn, and a pumpkin spice latte won't cut it, head to the oasis of Oak Creek Canyon where the colors are just getting started. Here you'll find cottonwoods, willows, sycamores, oaks, and more spilling into Sedona red rock country. From October to November, this heavily trafficked corridor will have you ooh-ing and aah-ing over a palette of glowing oranges, vibrant yellows, and fiery reds. Snag a campsite in the canyon to take advantage of late-season hiking and biking in the mild weather.
Take our advice and we're sure you'll "fall" in love with the colorful landscapes of the Colorado Plateau. Find your next adventure ›