by Jessica Stago, Native American Business Incubator Network Program Manager
Skip the department stores this holiday season, and support Native entrepreneurs instead. The Grand Canyon Trust's Native American Business Incubator Network (NABIN) invests in artisans and small business owners across tribal lands, and you can too. From handcrafted moccasins to custom-printed cards, here are five gifts that break free from holiday clichés.
Leather moccasins from Ashkii Bida' Moccasins and Art
"Socks — exactly what I wanted!" said nobody ever. Handmade leather moccasins, on the other hand, are a guaranteed hit.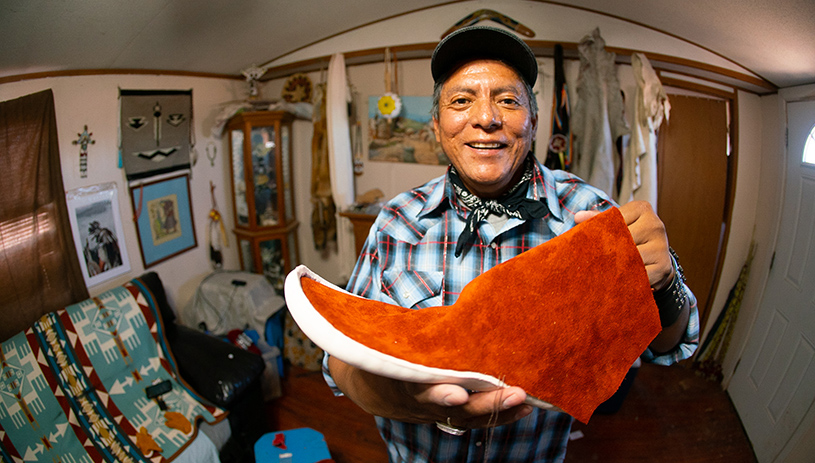 Brent shows off a moccasin. JAKE HOYUNGOWA
Brent David Toadlena, the maker behind Ashkii Bida' Moccasins and Art, sews traditional deer-hide moccasins using hand-tanned buckskin and vegetable dyes. He traces his customer's feet, ensuring a perfect fit. Make sure your loved ones have warm, happy, and stylish feet in 2019. Prices start at $100 ›
One-of-a-kind dresses from Marisa Mike
Put down the ugly sweater, and save yourself and the recipient from feigned excitement. Marisa Mike's elegant dresses, on the other hand, will elicit ooh's and ah's from all.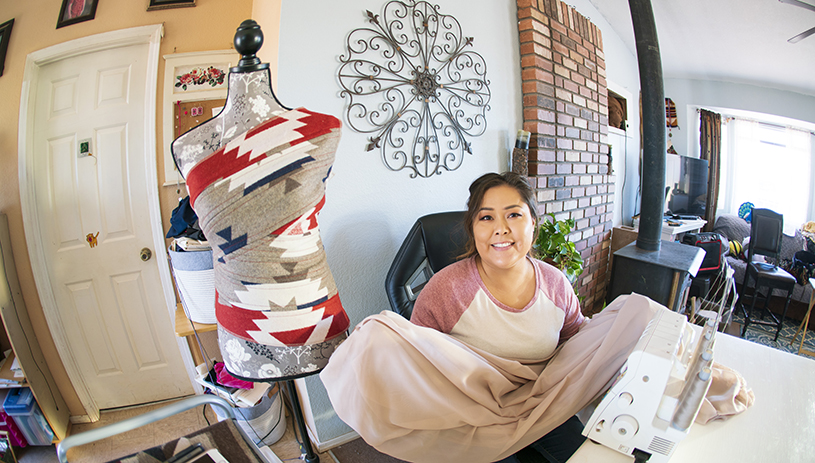 Marisa in her studio, working on a new design. JAKE HOYUNGOWA
The Navajo fashion designer incorporates authentic woven textiles into her beautiful line of evening wear. See her creations ›
Christmas cards from Nicks Print Shop
Hallmark better watch out — there's a new print shop on the block. Nicks Print Shop, located in Shiprock on the Navajo Nation, offers high-quality printing services.
Nick prepares to make a new screen print. JAKE HOYUNGOWA
Need your family's Christmas cards designed and printed? Nick is your guy. Get in touch ›
Southwest getaway at Arrowhead Campground
Rather than fight lift lines and crowds at a ski resort this winter, book a stay at the Arrowhead Campground on the Navajo Nation for a weekend getaway.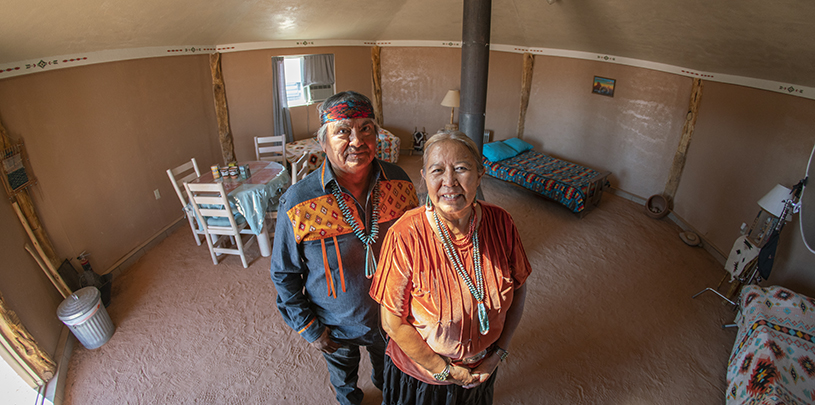 Roseann and Lester Littleman. JAKE HOYUNGOWA
Roseann and Lester Littleman run a hogan and tipi bed-and-breakfast and give guided tours of Mystical Antelope Canyon, a magnificent, private slot canyon on their homestead in Lechee. Check it out ›
Sushi dinner at AlterNativEats
Forget the restaurant gift card. Treat your friends to sushi at AlterNativEats instead.
Carlos caters the Red Butte Gathering earlier this fall. JAKE HOYUNGOWA
Chef and caterer Carlos Deal brings fresh sushi and healthy stir-fries to customers across the Navajo Nation via his food truck. Find him at the Chevron station in Tuba City, Arizona ›
These five entrepreneurs, along with NABIN's other members, form a network of small businesses working together to change the face of the Navajo Nation economy. Spread holiday cheer, as well as some dollars, across tribal lands this season.