Have you registered for Uplift yet? Join us for an action-packed weekend full of workshops and awesome speakers. Learn how to use film for advocacy, hone your writing skills, and see how young activists are creating change on the Colorado Plateau. Enjoy this sneak peek of the line-up!
Justin Clifton
---
Using film for advocacy
Flagstaff-based filmmaker Justin Clifton spent a decade curating film festivals before transitioning to advocacy-based filmmaking. Clifton knows film is a powerful medium for change, and his new documentary Our Canyon Lands calls attention to threats facing public lands in southeastern Utah. Learn how to create effective media with Clifton and enjoy a private screening of his film at Uplift.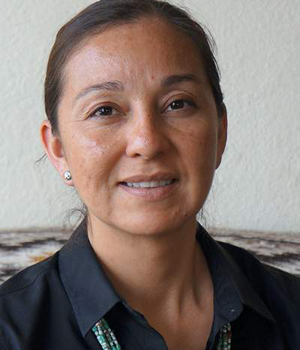 Nicole Horseherder
---
Protecting Navajo environmental heritage
Diné activist Nicole Horseherder works to protect water near her Black Mesa home and is co-founder of To Nizhoni Ani ("Beautiful Spring Speaks"), an indigenous environmental group. She has also worked with Black Mesa Water Coalition and other organizations to fight proposals like 2012 Arizona Senate Bill 2109, which proposed transferring water rights away from the tribes. She'll speak on the fight and more during Uplift.
Seth Muller
---
Writing as advocacy
Author and journalist Seth Muller's nonfiction and poetic work focuses on the Grand Canyon and Colorado Plateau. He plays with words, rhythm, and cadence to create powerful stories about the places he holds dear. As editor of Mountain Living Magazine, Muller has years of experience crafting powerful stories and will share this expertise with Uplift participants. Learn how to engage your audience and improve your craft in Muller's workshop!

Workshop
---
Water & Energy: Taking ownership of and responsibility for our resources
Do you know where your drinking water and electricity come from? Who owns these resources? This workshop, led by Colleen Cooley and Janene Yazzie, will encourage participants to take ownership of and responsibility for their resources.
Join us at Uplift, April 17-19! See the full schedule of Uplift speakers here ›