Spring into action for springs!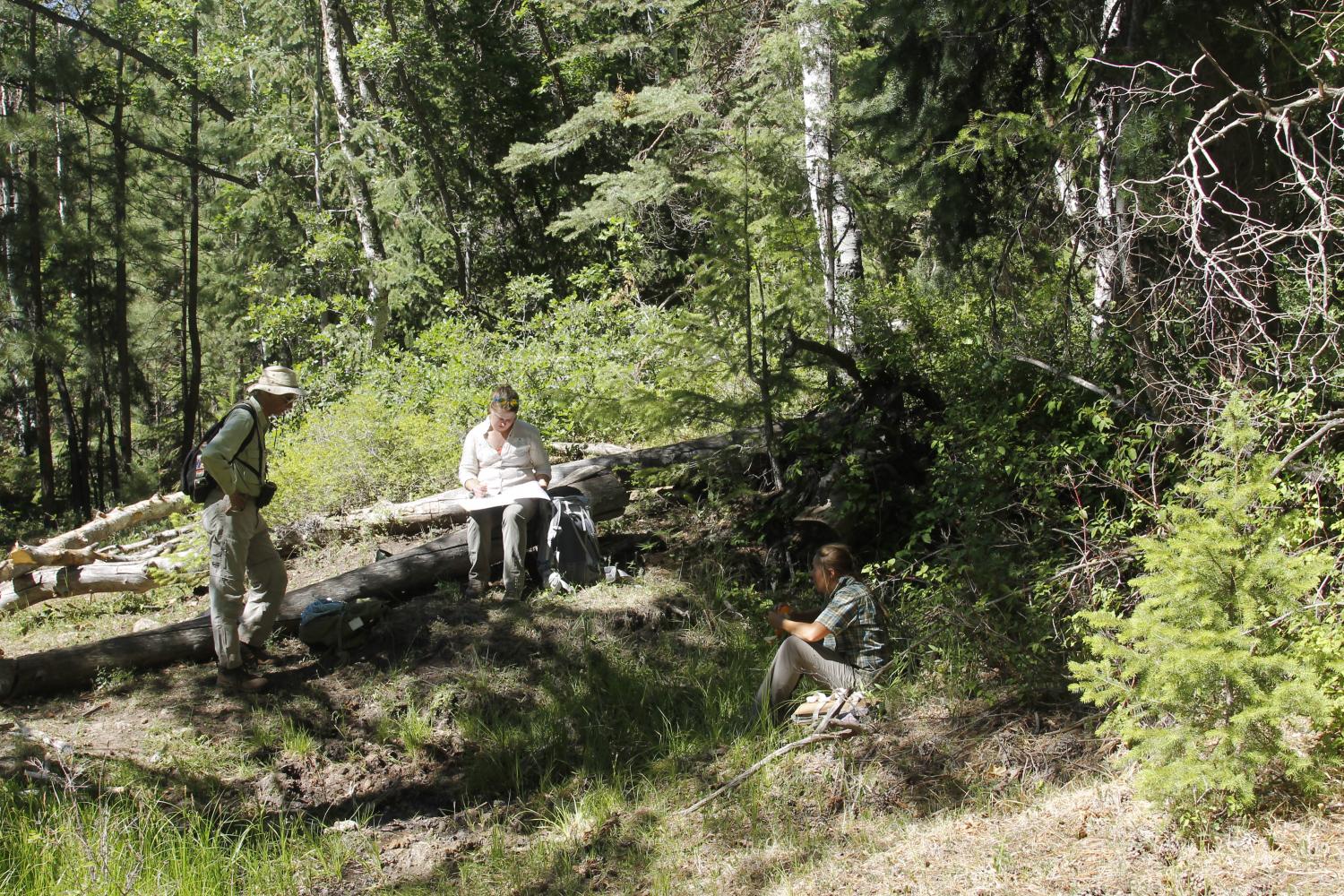 We need your help to survey springs and spring-fed wetlands on the Apache-Sitgreaves national forests for future restoration! Springs are rare but critical places of water within the arid Southwest, making them hotspots of biological diversity. They are also subject to many threats by human activity and climate change. The Four Forest Restoration Initiative (4FRI) is a ponderosa pine forest restoration project that covers 2.4 million acres across northern Arizona. This project has highlighted the necessity of taking inventory of these important natural areas. The data collected will inform restoration priorities as well as establish baseline conditions of springs in order to study the impacts of 4FRI restoration treatments. Spring steward volunteers are a key element of this partnership. This is a great opportunity for those looking to deepen their understanding of water issues in the Southwest.
Using GPS points, we will embark on a geocache-like adventure to find approximately 30 springs on the Apache-Sitgreaves national forests and document their condition using high-quality, established protocols like those employed by the U.S. Forest Service and the Spring Stewardship Institute. We will use GPS units to locate and mark springs, critically observe landscapes, take photos of springs and the conditions we find, measure water quality parameters, and document bird and wildlife use at springs. The information that we collect will help guide scientists, resource managers, and 4FRI stakeholders in restoration prioritization over the coming years — ultimately benefiting a wide variety of plants, animals, and the public.
Who can sign up?
This trip is open to those with Spring Stewards training. If you have experience with plant identification, water quality monitoring, or other data collection methods, please let us know! Learn more information on the protocols you will use.
We ask that you become a member of the Grand Canyon Trust with a $50 donation. Trips are free for current members.
Be sure to submit a Volunteer Application Form to secure your spot on the trip.
---
Itinerary
Day 1
Meet at 10:00 a.m. MST at the Grand Canyon Trust office in Flagstaff, or at 1:00 p.m. MST at the Aspen Campground near Payson, AZ. We will set up camp, complete a project orientation, and get to know each other. If time allows, we will hold a brief springs training and begin fieldwork in the afternoon. Enjoy a walk around the lake and a delicious dinner prepared by our staff.
Days 2-4
Wake up early. Coffee and breakfast served at 7:00 a.m. Split into teams and do fieldwork from 8:00 a.m. to approximately 5:00 p.m., with a midday lunch break. Return to camp for sunset, dinner, discussions, any necessary data entry, stargazing, and free time.
Day 5
Wake up early. Coffee and breakfast served at 7:00 a.m. Finish any necessary fieldwork. Then we'll pack up, have a short trip wrapup, and you can head off to your next adventure. Or, return to Flagstaff by approximately 11:00 a.m. and help input data from the springs you assessed this week, so Forest Service managers can start prioritizing restoration!
---
Accommodations
We will have a car camping base camp for four nights, utilizing the Aspen Campground near Payson, Arizona. We'll provide a full kitchen and water, and pit toilets will be available.
The Trust provides: All meals, snacks, field equipment, and tools.
Participants provide: Personal transportation, camping and day-hiking gear for the week, work clothes, wide-brimmed hat, sunglasses, footwear that can get wet, rain gear, and clothing for warm-to-cool days. Please come prepared.
Our gear packing list will help you prepare. We can provide limited transportation and loan gear on a first-come, first-served basis — contact us for details.