Spring assessments
We take citizen scientists on geocaching adventures to find springs and document their condition. This typically involves measuring water quality and flow, looking for wildlife, scat, and animal tracks, assessing human infrastructure, and documenting native and non-native plants.
This information helps us prioritize restoration sites. We also share the data we collect with land management agencies, like the Forest Service and Bureau of Land Management, so they can best protect springs on our public lands.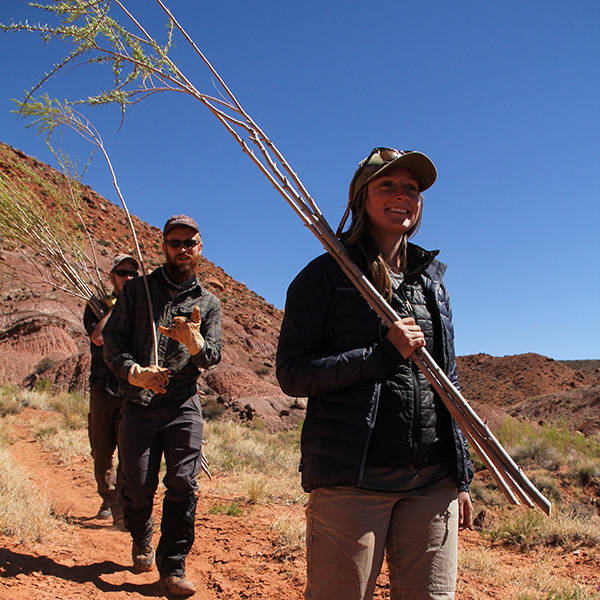 Spring restoration
We get our hands dirty restoring springs across the Colorado Plateau. Sometimes we build fences to protect springs from the heavy feet of cattle; other times we clear out invasive water-sucking plants. But regardless of method, it takes time for springs to recover.
We regularly check on our sites to make sure the plants, animals, and ecosystems are thriving. If not, we tweak our restoration plans accordingly. Some of our sites have wildlife cameras that capture coyotes, pronghorn, and jackrabbits drinking from the restored springs.